Personal Training
Experience the Premium quality Personal training at Fighting Choice. Along with many special benefits like
-you will have excess to multiple professional coaches(MMA/Boxing/MuayThai/BJJ/Wrestling). You can switch between them according to your needs.
-Your choice of hour for training. You can also change it any time.
-A Smart Diet Support to achieve targets at earliest.
-Fitness test to score your improvements every month.
Our training is designed totally on technical basis. By this even if you join us for fitness only you will get to learn mma too which results into a next level self-defence. Our training delivers combinations of speed, endurance ,strength. As it is a combat sport the motivation level always stays high. Then its up to you to switch it to professional level in future if you want. We have many revolutionary examples where fitness concerned peoples switch to professional fighting and they are doing it nicely.
Mixed Martial Arts (Fitness-self Defence)
These days MMA is one of the best option around the world for Fitness and Self defence. In MMA you will get an athletic shape along with amazing fighting skills. Mixed martial arts is also known as the best art for self defence as it covers almost all the strikes available in combat sports.Mixed martial arts classes at Fighting Choice are the best way to learn real-world self-defence skills and build total-body strength in no time. ​These MMA classes offer the highest quality instruction and plenty of modifications for men and women of all skill levels. Mixed martial arts training can teach you self-defence for any situation whether it's in the ring or out in public, our MMA classes will help you stay prepared.
Mixed Martial Arts (Professional)
MMA is full of opportunities if you are choosing it professionally. Fighting choice provides monthly in-house fights to promote their game to next level.Along with sponsorship programs for national champions. As we see many indian fighters have the potential to proud our country in professional combat sports. The only thing they need is a smart guidance. How they fight/how they appear / how they talk in promos and challenges everything matters to us.
Mixed Martial Arts For Kids
Kids love Fighting Choice Clubs and we love to see them growing stronger and faster then ever before.
MMA is the best art for children's to learn. In MMA they will learn all the combat sports like Boxing-kickboxing-muaythai-BJJ-Wrestling day by day throughout the week.
At Fighting Choice your child's safety is our main concern, that's why our youth martial arts program teaches kids how to protect themselves using proven programs based on mixed martial arts. Fighting Choice offers the best youth martial arts instruction in the world that is an affordable, fun and important part of your child's early stage development.
Every parent want their kid to be strong and healthy for future opportunities.So here we are offering MMA for Future Stars.
Our fitness boxing classes get you fitter, stronger and burning fat by focusing on boxing technique through pad work, bag work, footwork, as well as core strength exercises. All levels of fitness and experience are welcome. ​ known as "the sweet science", our boxing program will improve your offensive and defensive punching skills through a series of drills. No black eyes or broken noses here! Learn the proper way to incorporate the heavy bag, shadow box, and focus training to progress in our smart approach to boxing.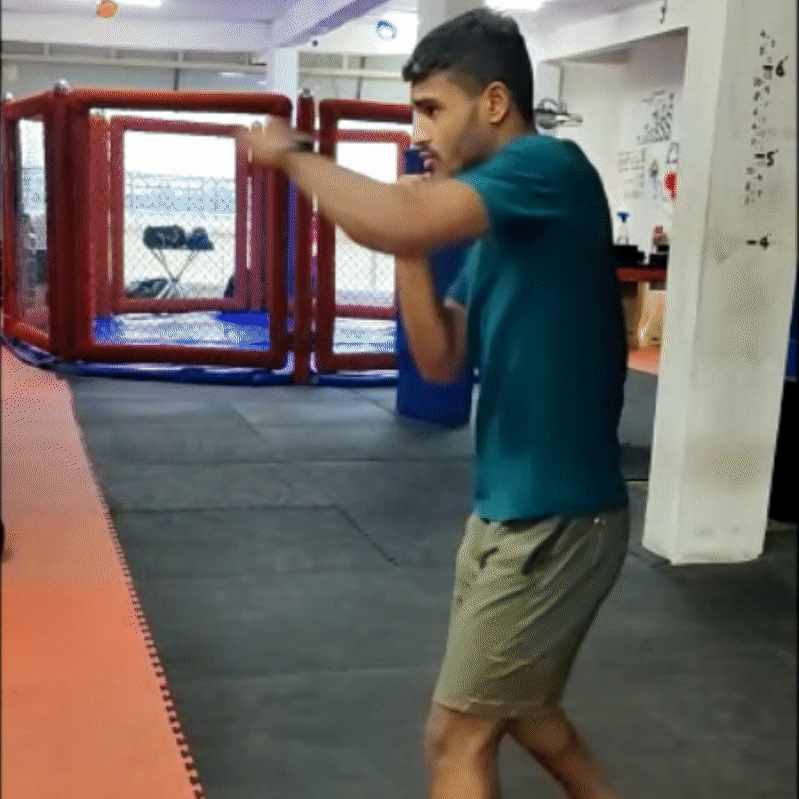 Our professional boxing courses are designed for those who want to learn how to box with proper technique as well as acquiring massive confidence, self-control and self-discipline.
Take one of our boxing classes and discover a new way of exercise and self- defense. You will learn the footwork and proper punching techniques no experience necessary safe and supportive environment experienced master trainers.
You'll notice a very positive and friendly environment when you enter Fighting Choice. Although boxing can be intimidating for both men & women, these classes and our facility are definitely not intimidating. Take the first step, come in and see us and see how much fun training at Fighting Choice can be!
If you're stuck in a workout rut or looking for a motivating fitness routine, you might consider adding a high-energy kickboxing workout to the schedule. Kickboxing workouts combine martial arts techniques with heart-pumping cardio, which means you can get a total body workout and whip yourself into shape in no time.
A high cardio skill session utilising kickboxing techniques and partnering up on pads to gain the benefit of a dynamic target. A great all body workout.
Lacing up your gloves has always been considered one of the most explosive ways to get fit and change your life. ​
Try our internationally recognized muay thai classes which utilises the art of 8 limbs (a full body workout). Safe and friendly environment master trainers who have a wealth of experience weight loss, muscle toning and muay thai skills
Fighting Choice muay thai coaches bring a lifetime of dedication to the sport, an extreme amount of training knowledge, and actual professional fighting experience at the highest of levels.
​
Fighting Choice MMA Muay Thai class delivers, come for the fun you'll have, come for the friends you'll make, come for the stress you'll relieve, come for the weight you'll lose, and the confidence you'll gain!
Grappling art - a focus of getting the opponent to the ground and keeping them there with pinning techniques if ground fighting is our base, then we need to get our opponent down to be able to use it, especially in a self-defence situation. This is where wrestling comes in. Considered to be the oldest form of combat, it has been the main form of combat grappling for centuries. We take the takedown techniques from freestyle and greco-roman wrestling, all while utilising effective pinning techniques to help facilitate our brazilian jiu-jitsu base. Our fundamental wrestling class is for all levels, with technique drilling and some live wrestling at the end of the class.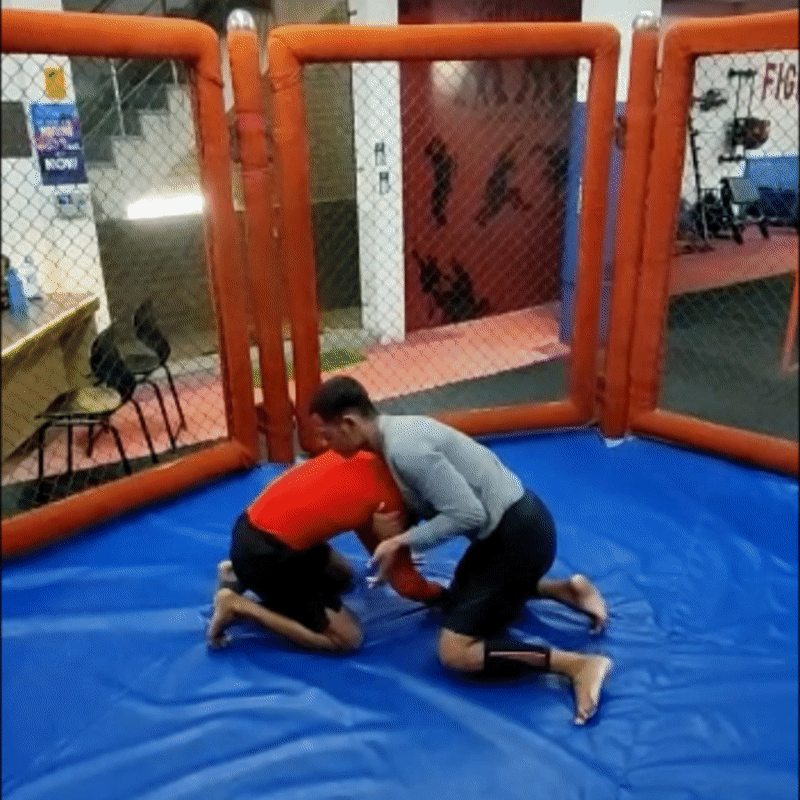 Learn jiu jitsu and get in amazing shape! When you enroll in the brazilian jiu-jitsu program at Fighting Choice, you'll discover why jiu-jitsu is the fastest-growing martial arts program in the world today! Best known for its effective ground-fighting techniques, submission holds and grappling, brazilian jiu-jitsu ("bjj") is serious self-defense, and a serious workout! ​ experience the best self-defense classes with jiu-jitsu & grappling we properly teach our students basic jiu-jitsu and grappling fundamentals through intermediate and advanced techniques. ​
Far from just jumping from obstacle to obstacle, parkour, a non-competitive sport, is a discipline that enables you to travel freely through any terrain while developing balance, strength, dynamism, endurance, and precision. Its benefits include: Parkour is a full body workout, Improved Cardiovascular endurance, Increased Bone Strength, Promotes quicker thinking with fewer mistakes, Parkour Fosters creativity, Boosts confidence, Parkour is a Skill-related fitness Routine, Parkour Builds core strength, Parkour Reduces antisocial behavior, Anyone can do it & everyone should do it.
Pro wrestling exercises aren't just for pro athletes and will get you the results you're seeking in no time. Keeping your core strong is a must in the sport of pro wrestling, and is a key component of wrestling workouts.
Pro wrestlers lift weights to stay strong during matches. Strength workouts also help you tighten, tone, and build mass.
BEnefits
If you are new to exercise or find that some movements are painful, it is worth hiring a trainer to be certain that you are moving in a safe and effective way. Taking the time to learn proper exercise technique can improve your results and prevent annoying injuries.
​
Fitness can be confusing. There is a lot of information to sort through. Eat this, not that. Cardio before or after strength training? Your trainer can help you find credible information and provide direction on your fitness journey. A trainer can help remove the guesswork so you can put all your energy toward accomplishing your goals.
​INDIVIDUAL ATTENTION GIVEN
When it comes to fitness, everyone is different. Your unique body mechanics, experience, goals, fitness level, likes and dislikes can guide your trainer in creating a plan that is specific to your needs. With a program that fits, you are more likely to maintain the habit and see results.
Believe it or not, exercise can be enjoyable. A savvy personal trainer can make exercise both effective and fun. Group or buddy training can be a great way to increase enjoyment, make exercise social and attain the services of a trainer for a cheaper rate. And simply working with a trainer who you like and respect can be enough to provide you with more gratification from your workouts.
TRAINING WITH MEDICAL CONDITIONS
Exercise is beneficial for preventing or managing many common chronic conditions such as diabetes, heart disease and hypertension. However, exercising with a medical condition requires additional precautions. A knowledgeable trainer with experience training clients with chronic conditions can design a program that ensures your safety and provides a positive exercise experience.